The largest eyecare partner network
When you post a job on Eyes On Eyecare, we automatically share your job to more than a dozen premiere eyecare and hiring sites—including Vision Monday, Review of Optometry, ODwire.org, Indeed, Google Jobs, and ZipRecruiter.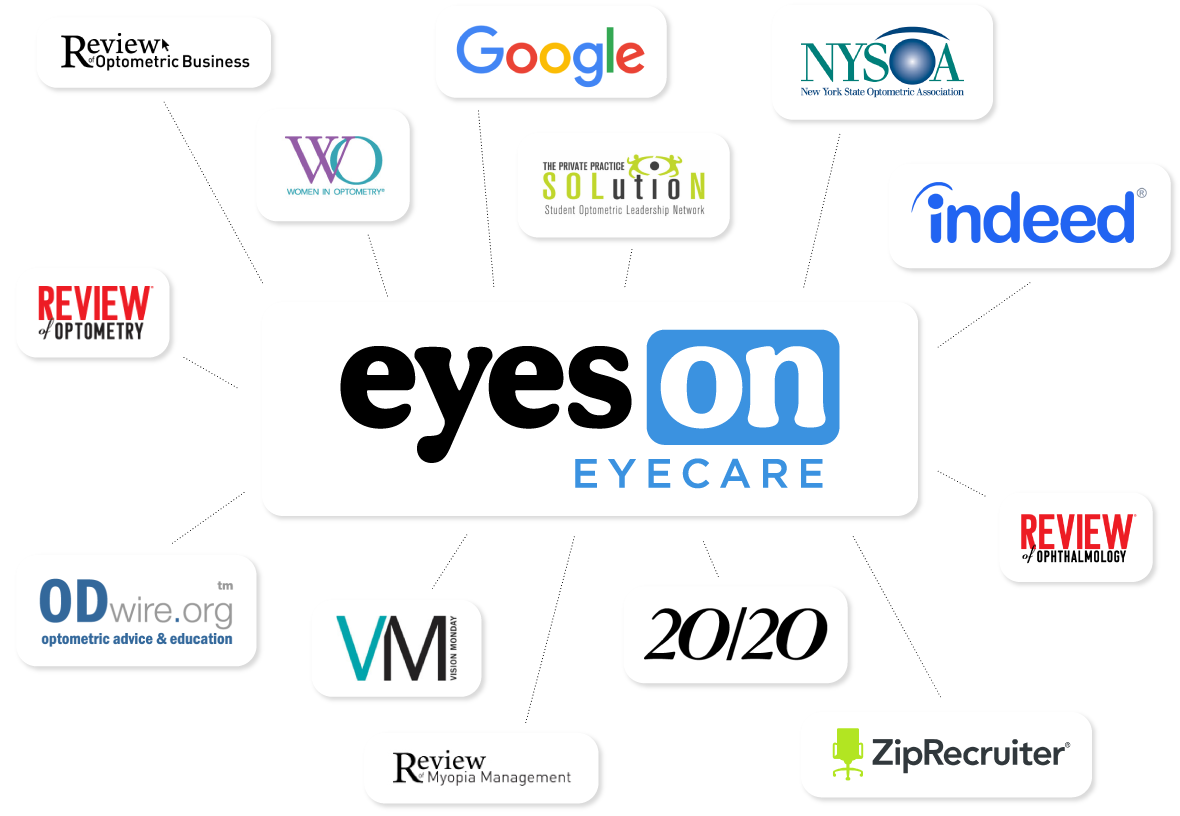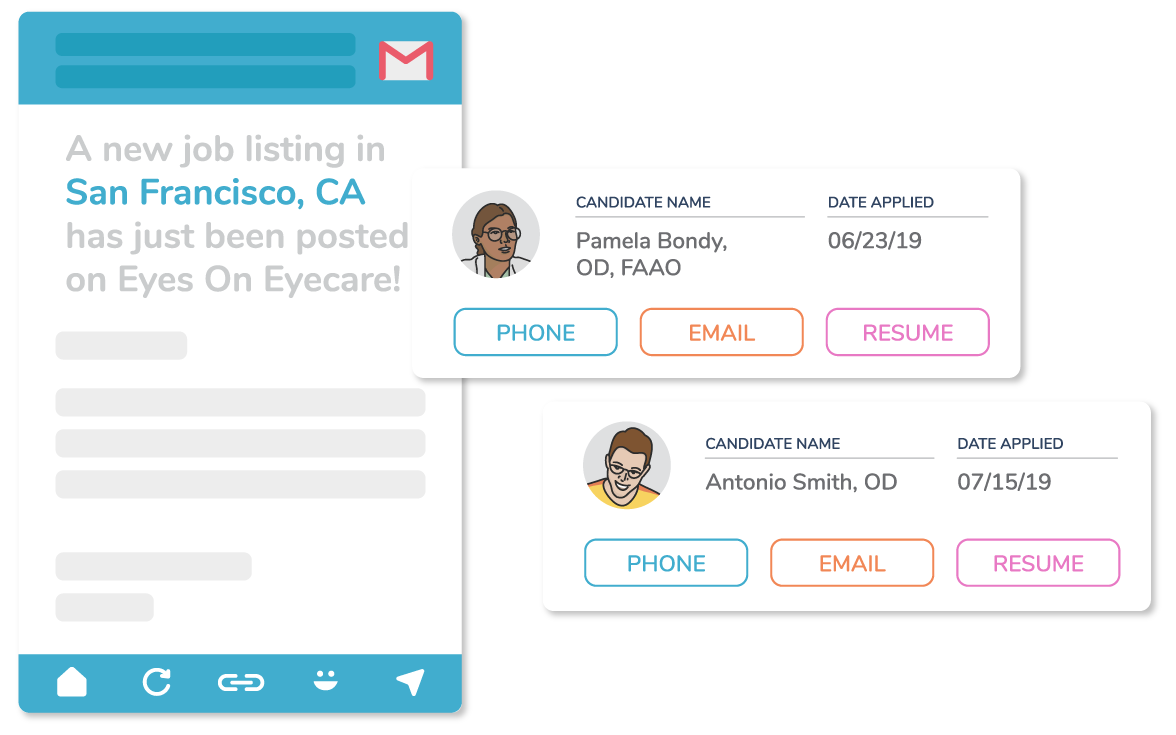 Email blasts to 1,000s of eyecare pros
Every day, your job will be emailed to new grads and eyecare professionals via the Eyes On Eyecare network. With thousands of new members joining each month, Eyes On Eyecare gets your job in front of an unmatched network of interested eyecare professionals.
Easy-to-use applicant tracking
Stay organized with one centralized dashboard that tracks all of the applicants for your position, including their contact information and resumes. You'll also be emailed each time a new application comes in so you don't miss it!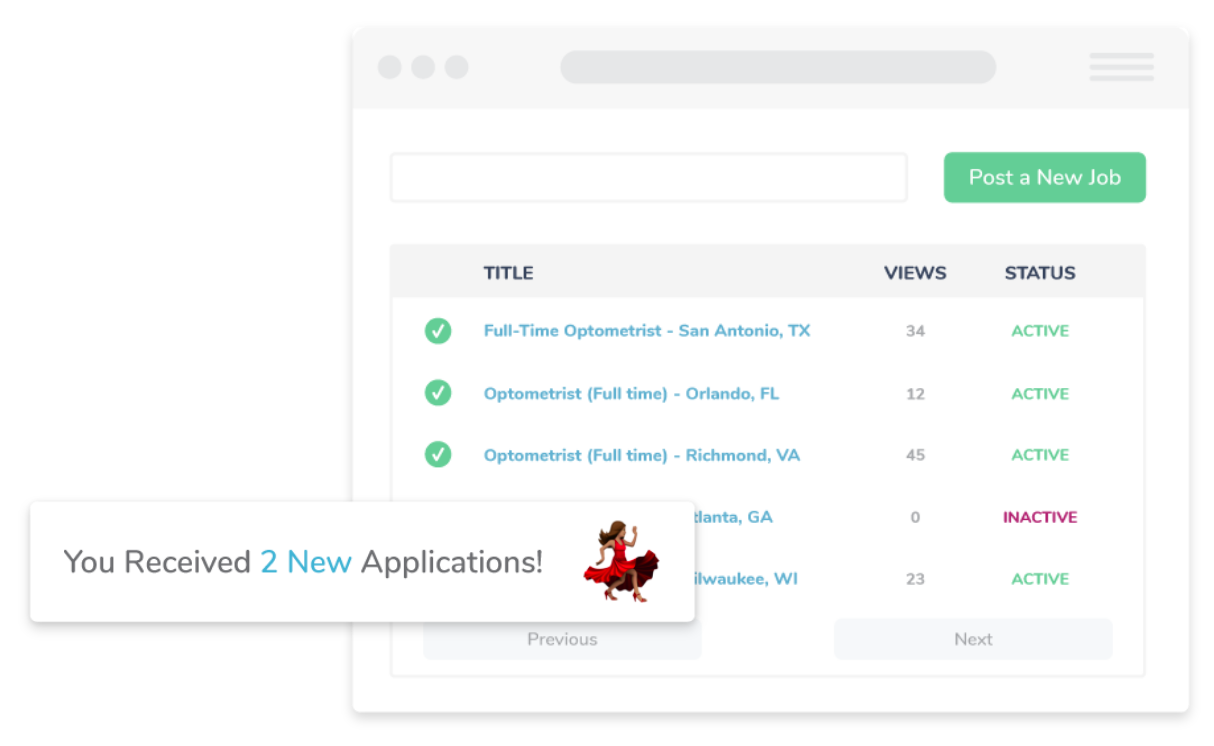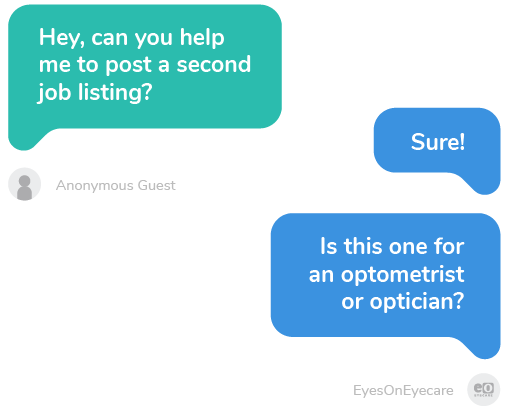 Dedicated account manager
We're committed to delivering the best hiring experience for eyecare clinics. Your account manager will respond to all inquiries within one hour, help you craft a great job description and provide advice on salary, benefits, and offers.